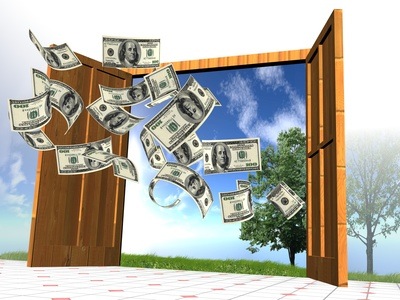 When you look back at the evolution of social media and social media marketing, you'll see that it has come a very long way in just a few short years. In fact MySpace seems a distant memory now and although it was once the Mac Daddy of the social scene I bet the average teenager has never heard of it. This is how fast the social media scene changes online.
Once upon a time, Pinterest was just a fledgling social network, but since late 2010, its popularity has skyrocketed, and now Pinterest is a major player in the Social Media world. One of the main reasons this site is so popular, is because it's beautiful; Pinterest is all about the images.
You could be forgiven if you haven't heard about Pinterest before, as it was somewhat underground for a time, but it can no longer be ignored as a major source of targeted traffic that can be tapped into by the savvy online marketer.
Seriously, wouldn't it have been pretty awesome to be in front of the traffic avalanche Facebook could bring, instead of trailing from behind? Where would you be now if only you had known how huge it would be ahead of time? What about Twitter? Were you there in 2006? Did you know it even existed?
Now this great opportunity has reared its head again and this time it's called "Pinterest". We'd be a bit crazy not to harness the power of the pin ahead of this game!
What makes Pinterest different from other social networks is that it is completely made up of pictures. Beautiful images that millions of people pin every day. Vacations, weddings, food, recipes, styles and the new catch-phrase… Instructographics. (Instructions + Graphics = Instructographics)
What pinners do is repin images from each other's boards, or upload their own images to share with other pinners. If you have high quality, beautiful images on your Pinterest boards, then there's a very good chance your followers will want to pin them as well, and this is where the magic of the 'repin' can spread your marketing message far and wide.
So how does this come into play with online marketers? Traffic. And a lot of it! Big, fat, juicy traffic! This is not just some theory. While we were researching Pinterest to see how it was going to play in the social media mania, we did a few of our own experiments.
We knew Pinterest was going to be a great social media site to be able to send traffic to blogs and websites, and there were a few articles about Martha Stewart and how she had increased sales on her website by a few million dollars through Pinterest. We knew we wanted to find the way for other online marketers to tap into this phenomenon.
So we kept searching and researching because we knew there was a way to be able to use Pinterest the way it was meant to be and not do anything black hat or illegal or robotic just to get traffic and followers and we were going to find it!
We took one of our own domains that was empty and hadn't been used in a couple of years, loaded it with a fresh installation of WordPress and began posting just a few articles with some related images. We were making some tutorial videos for NonstoPinterest 2.0 and wanted to demonstrate how to set up boards correctly for maximum SEO.
While making the videos, some images from this new site were also pinned to brand-new boards in this brand-new Pinterest account and within hours, there was traffic going to the site! It was unbelievable just how quickly the Pinterest traffic was sent to this cold, lonely blog!
What happened next was simply amazing! The lonely blog was left alone while we finished developing the product and a few months later, we discovered that the site had continued to receive traffic from Pinterest despite the fact that it hadn't been updated it in all that time!
Now these traffic numbers weren't huge by any means, but it was quite a few hundred unique visits every month over a 5-6 month period and looking at the traffic stats before and after Pinterest was pretty amazing! It was like night and day because before we started using Pinterest on that site, it was only getting 2 maybe 3 vists per month!
With that kind of information and evidence, as a marketer you simply can't ignore Pinterest… and here's another interesting fact: Pinterest users spend more money from recommendations of other Pinterest users than from any other social network.
The typical Pinterest user is female between the ages of 25 and 50, well educated and earning between $50,000 and $100,000 a year. So, with that kind of money floating about, there is plenty of opportunity for the online marketer to make money on Pinterest. So… Pinterest has traffic and money? Sounds like a marketer's paradise!
And just like any youngster having a major growth spurt, Pinterest has had some of its own growing pains. At the beginning of 2011, you had to have an invitation to get in and Pinterest accounts could only be used for personal use. In August of 2012, Pinterest was opened up to everybody and you didn't need an invitation to get in and in November of 2012, they opened up the site for businesses.
Pinterest for business is probably the best thing they could have done for us as online marketers. The reason it's great for internet marketers is because before they introduced business accounts, Pinterest tried their hardest to keep marketers off of their site because of all the crazy, black-hat, spam accounts.
During Pinterest's quick rise to its' millions of users, there were a lot of questionable tools being developed for Pinterest marketers. There were autobots that could automatically pin images and get followers, which sounded like a good idea for spamming marketers or somebody who wanted to try to beat the system. There were also autobots that could pin affiliate links automatically, and that probably sounded like a good idea at the time, but turned out to be nothing more than a really fast and easy way to get your account suspended or banned.
Pinterest caught on to all the spammy marketers and started cleaning up and deleting accounts. In fact, just a few weeks ago a lot of users lost followers because they weren't real and Pinterest was taking care of all the accounts that didn't have a genuine person attached to it.
With that said, if you want to do anything commercial using Pinterest, you need to be set up as a business account there. By commercial we mean if you're going to promote or pin anything that takes the user off of the Pinterest website whether that be for affiliate marketing, lead generation or even simply for driving traffic to a website or blog that has a commercial element to it.
So if you're pinning from your personal blog for purely recreational purposes or pinning from somebody else's blog for that reason then you can do that with a personal account. Practically every other scenario if you're not just repinning pictures within the Pinterest site or uploading your own pictures will definitely mean you need to have a Pinterest business account. There are so many new and inventive ways of using Pinterest as an online marketer, and everything is covered in NonstoPinterest 2.0 and also our monthly membership site, The Pinner Circle.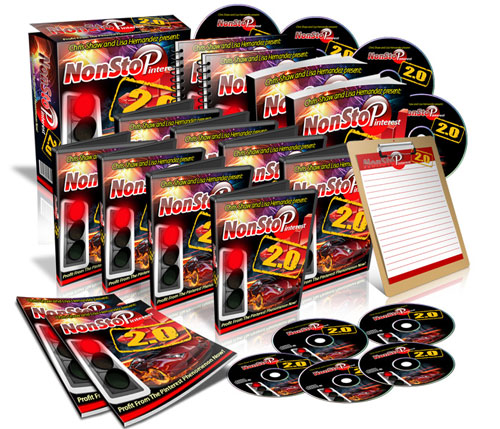 NonStoPinterest 2.0 is a hands on multimedia course that will get you set up and started fast and lays out the steps to becoming a Pinterest Pro. The Pinner Circle is exclusive training month after month of the different aspects of getting Pinterest traffic, viral images, blogging, branding, third-party applications, anything and everything you want to know about Pinterest…
so come on over and join us and use Pinterest to take your business to the next level!
Enjoy!
Chris and Lisa
This is a guest post written by Chris Shaw and Lisa Hernandez, if you would like to be considered for a guest post please contact me.