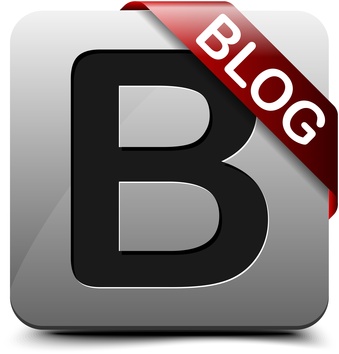 No matter what niche you're working in, you will need a high quality website to establish your online presence. There are a lot of options when it comes to building a site. You could create a site from scratch, use ready made templates, purchase a drag & drop website builder or hire a web designer for a custom solution.
However, choosing WordPress could be one of the smartest decisions you make. WordPress is a great tool you can use to build incredible websites. In comparison to other solutions it will save you both time and money. You should seriously consider using WordPress even if you already have a website.
What is WordPress?
In a nutshell WordPress is a flexible platform for building blogs and websites. Anyone can use WordPress to create high quality sites, without needing any technical knowledge of web programming languages.
Why Use WordPress?
1. It's 100% Free to Use!
The WordPress software will cost you nothing. Simply download and install it on your server. You can then immediately start building your site.
2. Quick and Easy Installation.
WordPress is very user friendly and can take just 5 minutes to install. You will be adding content to your site in no time.
3. Powerful Content Management System.
Using the admin Dashboard you can add/edit/delete the content of your site, including images, audio and video.
4. Abundance of Themes.
There are thousands of themes available, both free and paid versions. Themes allow you to completely change your sites design and can be further customized.
5. Enable New Features with Plugins.
Easily add new functionality such as in built Google translate, search engine optimization (SEO), image galleries, contact forms, social networking features etc.
6. Supported by an Active Community.
With millions of users, any questions or problems you have won't go unanswered. It is likely your questions have already been asked and answered. The WordPress forums and online manual are indispensable resources.
7. Keeps your site Safe and Secure.
With every new release of WordPress, the security of your site is improved. In addition there are many tools to help backup your website data, so you can easily restore your site if something ever does go wrong.
How Do I Get Started?
Good question. To start off, download the latest version of WordPress from WordPress.org. Then watch this video:
Customizing WordPress
After you have successfully installed WordPress on your server, you can change the default theme. Choose from the thousands of free and paid-for themes, find the theme that has a look and feel appropriate to your site. You can even edit a theme, if you are not completely happy with the existing ones. To apply a new theme, go to your WordPress Dashboard. Click appearance, then Themes. You can preview a theme before installing it.
You can customize your WordPress site further by using plugins. The one plugin you will want to use is Akismet. Comment spam is a big problem and without this plugin you would waste a lot of your time trying to separate the genuine comments from the spam.
One last tip. The default URLs for your WordPress blog posts and pages, are not optimized for SEO (Search Engine Optimization). Watch this video to learn how to change the permalink appearance, to fix this issue.
For more WordPress tutorial videos check out:
Erfan @ TheInfoMarket.co.uk
This is a guest post written by Erfan Shahedi, if you would like to be considered for a guest post please contact me.