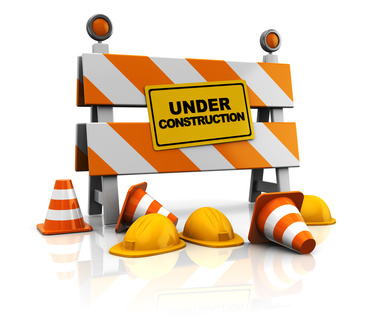 We've all done it, had a great idea, bought a domain name and then done nothing. Well maybe all of us haven't done it but I bet I have about 50 domain names that are sitting doing nothing because I still haven't taken my idea any further. Red wine is usually guilty of giving me ideas I never follow through with

So this got me thinking, just how many projects have you started and never finished? Here's some I can think of that I'm guilty of.
Blog Posts.
I have quite a few partially written blog posts sitting on my hard drive and in the drafts section of WordPress, I have even more title ideas sitting on my iPhone. Maybe it's time I spent a full day getting up to date with my blog posts.
MindMaps.
Have you ever started a MindMap and never got round to finishing it? I know I have, I have so many ideas that I usually spend some time putting my ideas into a MindMap, however sometimes the ideas stay there, perhaps it's time I had a look at them all and see if I can get some ideas from them.
Projects With Other Marketers.
I have tons of joint projects going on with other marketers, the trouble is a lot of these projects are going nowhere. We can spend a couple of hours on Skype drawing up a detailed plan, or even have multiple Skype or face to face meetings then that's as far as it goes. I really need to take stock of the projects I have planned with other marketers and get more products released.
Sales Pages.
While I don't have too many unfinished pages I do have a few sales pages that could do with a spruce up. Maybe some new graphics here, a video added there, some new testimonials added, etc.
Ideas That Are Still Just Ideas.
As stated at the beginning of this post, this is my (and I guess most peoples) biggest problem, I have so many ideas that I don't do anything with them. Again, this is something I need to look at and see how many ideas I have had that I have done nothing with.
Unfinished Products.
This is a big issue, I'll buy a domain, order graphics, make a start and then that's as far as it goes. I have done this so many times that it's not funny.
Outdated Products.
I have quite a few products that could do with an update. Maybe new graphics, training videos, updated material, etc. All it would take is half a day to update a site in most cases and I could then re-launch my product. This is something I am going to address ASAP.
To Do Lists.
I have an app on my iPhone that reminds me when I need to start working on a project, the amount of times I have just marked the reminder to be done at a later date is unreal. Again, this is something I need to address.
On a positive note, once I really get going with a product idea nothing stops me and I never get sidetracked, maybe this is how I can keep churning out new products constantly. Some of the best advice I can give you if you can relate to any of the info in this blog post is to always be working on your next product and make sure you don't work on too much stuff at once, as this is how stuff doesn't get done.
So there you have it. My faults laid bare for all to see, maybe you can relate to this, maybe not, I'd love to know what are you guilty of not finishing, and why do you think we procrastinate so much?
Or is it just me