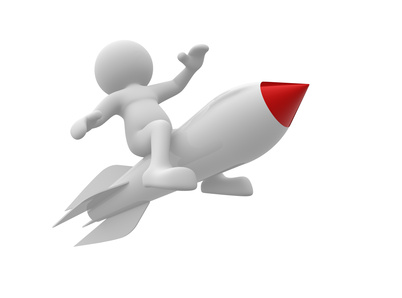 I have launched quite a few products over the years and some crazy things have gone wrong, from payment buttons not working to servers going down just as my product went live. I also once got hit with a $2500 bill because I didn't prepare properly. Because of this I have devised a pre launch checklist that I adhere to every time I launch a product. If you plan on launching a product anytime soon hopefully this 12 step pre launch checklist will help you avoid any disasters.
1. Test Your Sales Process.
Make sure you check your sales process is working correctly, if you have any upsells or downsells in place check every permutation so you know the right product(s) are getting delivered to the customer after purchase. The last thing you want is tons of support tickets from angry customers who haven't received their purchase. Or worse still a payment processor that doesn't work. So make sure everything is running smoothly before you go live.
2. Test Your Product.
It is crucial you test your product thoroughly, make sure your thank you page looks OK, your videos play, your download links work, your eBooks display correctly.
3. Check Your Resource Links.
If you make any recommendations from within your product you should be using affiliate links when you can. After all if you can recommend a product or service that you use you should get paid for the recommendation. If you do this make sure you test your affiliate links are working correctly so you get paid. My advice is to use a redirect such as www.yourproductname.com/recommends/product as you can always change/edit links if you need to without having to update your product.
4. Perform a Multiple Browser Check.
Just because your website looks OK in Internet Explorer doesn't mean it will look OK in Firefox, test your product in the big 4 browsers. Internet Explorer, Firefox, Chrome and Safari.
5. Spell Check Everything.
It's very easy to misspell a word and not see it yourself so make sure you get someone else to go through all of your product to check for errors. This is a good job for a family member.
6. Check Your Opt-In Forms.
Are all of your opt-in forms working correctly? They are, good! Did you check them in multiple browsers? Thought not. Check your opt-in forms are working in all browsers and check the initial email gets delivered.
7. Update WordPress And Plugins.
If you are using WordPress to launch your product make sure it's up to date, also make sure all of your plugins are up to date. Back up before updating, the last thing you want is your sales page disappearing 3 hours before you go live because you messed up an update.
8. Check Your Membership Access.
If you have a membership site check access is granted after purchase. Make sure the correct member levels are granted depending on the product(s) bought. The last thing you want to do is give platinum level access to someone buying your basic level access product.
9. Check Your Affiliate Program.
Make sure your affiliate links are working and clicks are registering with affiliates. If you have an affiliate page or JV Blog check everything is OK, make sure that the correct promo tools are in place and it's up to date. Proofread your promo tools as errors here look sloppy. If you are running a launch competition make sure you update your page daily.
10. Check Your Hosting Package is Suitable.
I once got hit with a $2500 bandwidth bill because I had the wrong package and went over my limit. Most hosts will shut you down if you exceed your bandwidth limit so contact your host beforehand and make sure your hosting package is suitable.
11. Check Your Support System.
Make sure your help desk is working and if necessary add a new department to reflect your new product. Test the ticket system is working and if you use email for support test everything is working OK. The last thing you need is angry customers mouthing off on Forums and Facebook because they can't get hold of you.
12. Get Beta Testers.
Get other people to do the testing for you. The more testers you can get the better as this means there is less chance of something slipping through the net. To get beta testers beyond friends or family members try offering your product for free to trusted people on forums and Facebook friends in return for checking everything out. This is also a great way to get testimonials for your product.
By covering these 12 steps you should have a smooth launch and instead of running around like a headless chicken when your product goes live hopefully you'll be sitting watching the sales come in.
As always feel free to like, share and leave a comment.