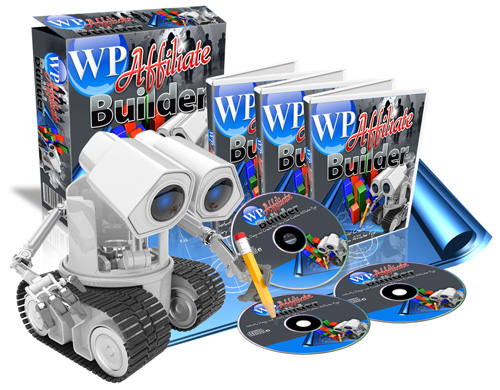 You are going to start getting lots of emails from marketers promoting WP Affiliate Builder. A brand new product created by Dave Nicholson and Omar Martin. Before the launch most will be sending you to the squeeze page in order to drop an affiliate cookie so they get paid when the product goes live on Tuesday. However, there will be no affiliate links in this blog post as I want you to get all the info you need before clicking any link I send you.
Now, before we go any further I want to point out I have worked very close with Omar and Dave on numerous products and affiliate campaigns. In fact Omar was originally one of my students while I worked in the same car plant as Dave. I have also won tons of JV competitions by teaming up with Omar and Dave, and the last product launch I promoted with Omar generated over $100,000 in sales. So it goes without saying that when they work together to launch a product I'm going to support it and promote it heavily, and that's exactly what I intend to do when WP Affiliate Builder launches at noon EST on the 24th of September.
However, I'm going to try to educate you as much as I can not only about the product but about the topic of recruiting affiliates and affiliate marketing. So throughout this launch I am going to keep you updated with my progress as well as give you tips and try to involve you as much as I can.
So what is WP Affiliate Builder and how can it help you?
WP Affiliate Builder gives you a complete arsenal of tools, software and training that is specifically designed to help you to recruit and equip your affiliate army! If you've struggled to get affiliates then that's about to change.
You get the WordPress Affiliate Builder Software Plugin to enable you to INSTANTLY and SIMPLY build your affiliates page with all the tools needed in minutes.
Plus, you can also get a fantastic WordPress JV Leaderboard Software Plugin that automatically displays and updates your Top Affiliates.
If that isn't enough, you ALSO get Top Quality Affiliate Video Training, Affiliate eBook Training and Affiliate Audio Training from Dave & Omar!
THIS REALLY IS POWERFUL STUFF!
So the first thing I want to know is if you decide that WP Affiliate Builder is something you need I want to know what sort of bonus would make you buy through my affiliate link? Maybe you need more affiliates, more affiliate training, some 1 on 1 time with me, a jv page review. Whatever it may be leave a comment below and let me know what you want from me and I'll do my very best to make it happen as I intend to make this my best value bonus offering ever.
I'm going to be in touch with you a lot over the next 10 days or so and I want you to know I intend to educate you as much as possible, if you want to join me on this launch leave your comments below and let me know what you want as a bonus.

Tip! Have you been watching Omar and Dave build a buzz for this launch? It's been amazing, Omar and Dave seem to have been all over my Facebook feed, my advice if you check them out on Facebook and just watch what they are up to. You will learn a lot by just watching this launch.