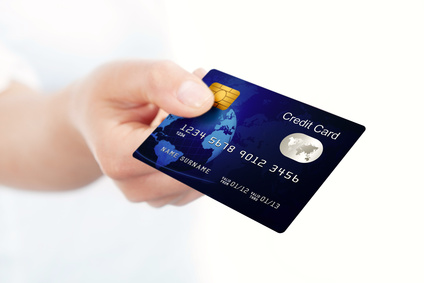 The product creation business model
There are lots of ways that marketers can create a steady income using the Internet. The majority of these methods take time to learn and master.
As an affiliate marketer we can promote other people's products and receive a commission usually between 50% and 100% of the product cost. Now it took me a while to understand why marketers would give so much commission on their products. However if you think about it the higher the commission generally more affiliates will be driving traffic to the product and the product owner can monetize this traffic on the back end.
Some benefits of being a product creator and owner rather than just an affiliate are –
It helps with your branding
Its a growing market
You can make more money
You are in control
Traffic is driven by affiliates
You are creating a list of buyers
No SEO, Google, or advertising worries
Opens up JV opportunities
Lets look at each of the benefits more closely.
Branding – When you have your own products, people will start to look for you by name, knowing the value you give. You start to become an authority in the industry. Often this can lead to customers buying every single product you ever create.
Growing Market – During hard times, and periods of recession, people will often look at ways to supplement their income. With the rapid growth and accessibility of the internet, lots of these will turn to the web looking for training and digital products.
Make More Money – Being an affiliate marketer alone, will never make you as much money as being a product creator and an affiliate marketer. Imagine the scenario of making a good living selling somebody else s product for a commission, only for the affiliate program to stop! Your income is cut off over night..
In Control – You can decide what direction your business can take, you do not rely on the skill or lack of it from others.
Traffic From Affiliates – When you have a good catalog of products that you have created, you should also have built up and army of affiliates eager to sell your high value, high converting products. This can mean sales still coming in from the efforts that you made years ago.
List Of Buyers – Every time somebody buys one of your products they should automatically be placed on your buyers list. This opens up more opportunities, as you can now sell them affiliate products, with the chance to make more money, win JV prizes, and all those hungry buyers will still be there to sell your next product too.
SEO, Google – With a list of affiliates, as well as a list of buyers, this business model means you should never have to worry about traditional methods the affiliates use to drive traffic. Such as worrying about the next Google update, or advertising.
JV Opportunities – Once you have your own product created this can open up a whole new world of opportunities. You can leverage your products, for example you could ask another marketer to place your product on their thank you page and you can do the same to them.
You can break your product down, and use it for other purposes such as bonuses when you're selling other people's products to your growing list of buyers
A good product creation business model will have a low-priced initial offer and this product will offer immense value. Over delivering on this product will make your buyers feel like they have a bargain, and will be tempted to check out your higher priced products looking for the same value.
This is monetizing on the backend.
I know, in the past I have bought a product for seven dollars and have been mightily impressed, I have then gone on and bought a $2000 coaching program from the same marketer, I was in the buying mode, I knew the quality of the work the marketer offered, plus when marketers offer a no nonsense, money back guarantee this minimised the risk, and I must say it's the best $2000 I have ever spent.
Before creating your first digital product, you need to perform detailed market research to find a niche that has hungry buyers, and also one that you are interested in. You do not always have to have experience, as this is something that we can learn from others, and spending a few weeks researching will make you an expert compared to your buyers. We can learn from old products we may have purchased, we can learn from purchased PLR products, from youtube, google, and we can approach experts in the industry.
However, never copy the work of others. We need to create unique, original products that your buyers will love. Your reputation is an asset, so do not smear it right from the offset.
When planning your digital product, I would recommend going for a residual income model, whereby you can offer content on a monthly basis, so you get paid month after month. Affiliates love this model to as they can promote your products once and get paid every month.
I would recommend anybody who is an affiliate marketer, or a wannabe. To look hard at the product creation business model. Can you name any of the top marketers in the business that do not have their own products?
There are not many, and next time you're at a party, or an event rather than introducing yourself like this ' hello my name is John Doe and I'm an affiliate marketer' you can introduce yourself as ' John Doe – digital product creator '
This is a guest post written by Brian Oliver, if you would like to be considered for a guest post please contact me.