Here we go again, another year is over and we will probably look back at 2011 to see how it went and look forward to 2012 to plan they year ahead. So now I am going to tell you how 2011 went for me and what my plans are for 2012.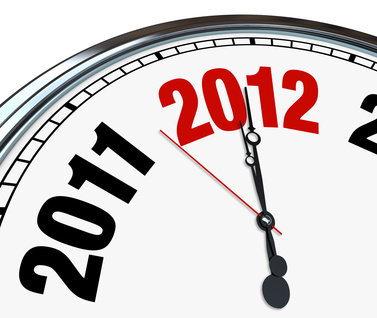 In 2011 I released a record number of products and in 2012 I plan to release even more.
You will see me release at least one new product each month in 2012 and I will actually release three new products in January alone, and if you wish you can quote me on that because two of these products are complete, I just need to fit the time in to launch them, it's a nice problem to have though

If you have been a subscriber or blog reader of mine for any amount of time you will know product creation is something I have always preached from day 1, I keep putting buy buttons in front of people because it keeps making me money. It's not rocket science but yet it's still something most people haven't done. Most people will simply look for alternative 'push button' methods or quick fix solutions. You've probably heard me talk about this till I'm blue in the face and you may think "that's nothing new John", well guess what? What I do isn't new, in fact I still do the same thing I've done since 2004, I create and sell information products, the only thing that has changed is the type of information in the products I sell and the fact I use video more than anything else to deliver my information.
So here's my first prediction for 2012, nothing has really changed in the last 7 years and won't change, people will always crave information and it's our job to provide it.
2011 Was The Year of The WSO But Will it Last?
2011 was the year of the Warrior Special Offer and although WSO's have been around for years 2011 saw an explosion in this area, and my prediction for 2012 is they will continue to be just as popular and in fact become even more popular, after all it's just people selling information to people who crave it so nothing will change there as more and more marketers are realizing that creating and selling products on the Warrior Forum really can be a very lucrative way to sell information.
What I do predict will change though, is the way people choose to sell their WSO's. I feel a lot of people will suffer at the hands of PayPal and choose other methods of payment and running the affiliate side of things. I really feel a big bubble is about to burst so remember where you read it first.
2012 will also see me launch my most comprehensive coaching program ever. I have launched many programs over the years but I am currently putting together a 12 month program that will enable anyone who wants me as their mentor to achieve success in 2012 and I expect to launch this around the end of January. More in this in a couple of weeks time.
So as you can see my predictions are nothing really groundbreaking are they? The reason is because while the Internet is moving forward so fast the fundamentals will always be the same. People go online every day to search for one thing, information! Never forget that, I had a record year in 2011 simply because I worked on what I know works and I plan to work on it even more in 2012 by releasing more products than ever.
Hopefully this blog post will make you realize that product creation is the way forward, once you get that, success really is almost guaranteed.
So set your sights on creating as many info products as possible in 2012 and I'll meet you at the bank.