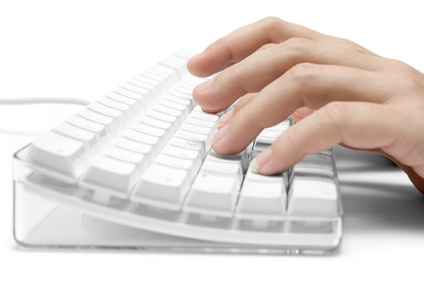 Following on from part one of this series I now want to discuss something else you must learn to create an effective sales page and that is basic copywriting.
If you want to sell any product or service online you need to learn how to write copy. While this is something I believe some people have a natural talent for it is certainly something that can be learned/taught.
First of all you need to know your product inside out. This goes without saying so my advice is to get your product completed before you write any copy. This way your product will be fresh in your mind. As you create your product be sure to write down all the benefits that your product will deliver to the end user. EG:
Will it make their life easier?
Will it enable them to make more money?
Will is solve a burning problem?
When the time comes to write your sales page try to imagine you are sat at a table with a friend opposite. Now imagine yourself explaining to your friend what your product will do for them and simply put it into words.
These are the sort of things you need to get across.
Most sales pages follow the 5 p's of selling, they are.
Problem
Promise
Proof
Price
PS
Problem:
Most of the time your product will solve a problem, you have to make sure you mention all the pain that has to be addressed that your product will relieve. For example when I launched WSO Domination I knew people would have problems setting up successful Warrior Special Offers. So I increased the pain by saying most people struggle to get traffic, don't know what to create and struggle to get JV's. I then mentioned that most people didn't have a clue how to set up a successful WSO and then I mentioned how my product would solve their problems.
Promise:
Here you must make the reader believe in you and your product. Tell them how your product will deliver more than they expect, how it will solve all of their problems and that you as a person can be trusted to deliver.
Proof:
Here you need to prove that your product delivers and convince people you know what you are talking about. This is where you can provide testimonials, screenshots and anything else that proves you know your stuff. For WSO Domination I showed screenshots of my earnings from WSO's and all of the traffic my WSO's had received.
Price:
If you have done everything right the price should be a pleasant surprise, here you need to explain that the price of your product is worth every penny when you think of the problem it will solve and then provide your call to action. This is also a good time to mention there is no risk as you have a money back guarantee in place and it is in fact you who is taking all the risk by offering such a guarantee. How many times have you read 'all the risk is on me'?
P.S:
This is where you add more benefits about your product that you may have not mentioned up to now. I usually say something like 'this is not your usual fluff filled eBook, this is a full on home study course' and that seems to work very well for me. I then usually mention the guarantee again.
This simple formula can be applied to almost any copywriting situation and this is something you will become better at the more you do it. If you want to learn more about writing copy I would recommend you check out the Copywriting section of the Warrior Forum.
If you missed part 1 in this series you can read it here: