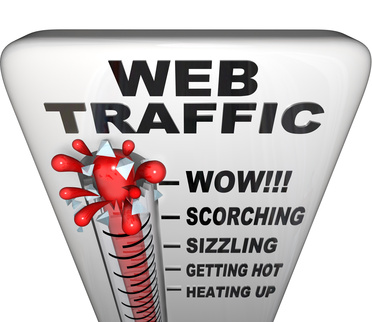 One thing I quickly realized when I got started online was the fact I needed to generate quite a lot of traffic to my websites if I was to make any money online. It's no good sending a handful of visitors to your offers. If you want to be truly successful you need to be sending thousands of visitors to your offers every single day.
In the early days I fell for the paid traffic scams that promised a huge amount of traffic for a small investment! None of those methods delivered any results, the 'hit's were probably automated or from visitors that were so un-targeted that they would never bring any real results.
So I tried my hand at PPC (Pay Per Click) traffic, mostly Google AdWords and Facebook ads, with that comes a whole new level of stress, first of all you have to set up your campaign, have it approved, bid for keywords, track results, etc. This was something I was never able to turn into a profit as I was always having to pay over $1 per click for decent keywords. So after losing a few thousand dollars and wasting hundreds of hours researching and testing I decided I wasn't going to pay for my traffic.
Then I tried my hand at SEO. (Search Engine Optimization) Unfortunately, with the vast amount of competition out there, there's just no easy way to approach SEO. Plus I have heard horror stories of people spending years perfecting an SEO method that starts to bring results only to see the mighty Google change its algorithm and the traffic stops overnight.
You see, the problem with paid traffic and organic search engine traffic is it can disappear overnight. If you remember the famous Google slap a few years ago that basically put thousands of marketers out of business overnight by making PPC keywords so expensive they couldn't be bid on you will know what I mean.
Then we've had the famous penguin and panda updates that have seen poor quality websites disappear off the search results altogether. While this is not a bad thing if you provide quality content it did kill off thousands of businesses.
Thankfully I don't have to worry too much about anything the mighty Google does, in fact Google could close tomorrow and it would have very little impact on the amount of traffic I receive. That's because I have learned tons of traffic generation methods that bring in thousands of visitors to my websites every single day and most of them don't involve Google, and it's these methods that you should be incorporating into your traffic efforts.
So how do we drive targeted traffic to our websites or affiliate offers for free?
Simple! You stop looking for traffic systems, hacks and loopholes that promise traffic for doing very little and focus on traffic methods that you know work.
Here's 3 examples of traffic methods that work really well:-
Posting to your blog (I'm doing this right now)
When did you last post to your blog? If it's more than one month then shame on you, adding fresh content to your blog is one of the best traffic generation techniques out there, it also helps you interact with your followers. If you can try to get into the habit of posting to your blog at least 2-3 times per month and more often if you can.
Commenting on other peoples blogs
How often do you comment on other peoples blogs? I bet it's not as often as you should, again this is one of the most overlooked traffic generation techniques. A well written comment with a backlink can drive highly targeted traffic to your to your blog, product or service. You could start by leaving me a comment on this post.
Being active in forums?
Are you active in any forums? By active I mean posting daily, gaining a following and gaining respect from other forum users. A well written comment on a forum can drive tons of traffic to your websites. For example if you were an expert blogger you would be getting involved in blogging related forums and providing valuable advice. You would have a signature in your forum post to drive traffic back to your website. Of course the signature would be related to the forum you are involved with, you would also look for posts related to the offer you are making via your signature.
Again this is a highly effective traffic generation technique that works very well. In fact I know there are people on the Warrior Forum who use this single technique alone to earn a full time living.
I promise if you spent an hour a day implementing the 3 traffic generation methods I've just mentioned you would probably drive enough traffic to earn a full time income after a few months. Of course it depends on the work you put in, the value in your content and the offer(s) you are promoting but it could be done.
However, there is a problem with these traffic generation methods. They involve work, in fact almost every free traffic generation technique involves work and this is the reason most people wont do anything. They want traffic right now and they don't want to put any work in, so they will go looking for traffic systems or buy into traffic generation scams that will never bring real results.
There are a ton of free traffic generation methods out there, unfortunately most (if not all) involve work, never forget that.
Just so you know that I know what I'm talking about here's a
traffic report for just one of my servers for July 2012.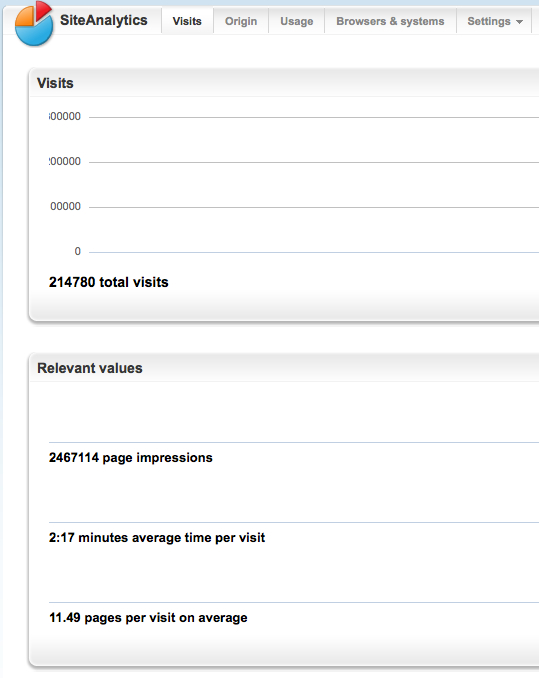 So stop looking for traffic 'loopholes' and traffic 'systems' as this is not the way to build real targeted traffic over long periods. Focus on methods you know work, I've just gave you 3 examples, there are a lot more.
Want to learn more? Find out more here