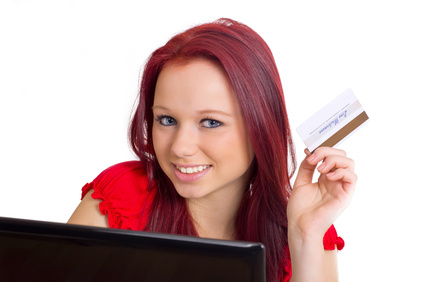 One of the most common problems I see people make when starting out is they don't think they can create a product that others would want to buy. "Why would anyone want to buy my product when I'm just starting out myself?" is something I hear a lot, and once someone has got that doubt in their mind then it's very hard to overcome it. I mean if you're having doubts before you even get started you'll probably never get going.

My answer is always the same and that is as long as your product delivers what the sales page says it does it makes no difference if you're just starting out or if you are a 10 year marketing veteran. In fact in a lot of circumstances it actually helps if you are just starting out, especially if you're teaching something from a newbies point of view.
Imagine this scenario.
You have a squeeze page online and you've been studying traffic generation for about 6 weeks. You're at a stage where you are constantly getting 100+ visitors per day to your squeeze page and as a result you are adding 50+ new subscribers per day to your list, you've learned this yourself in just 6 weeks. So you release a product that reveals exactly how you do it.
BTW, I believe anyone could learn how to drive 100 visitors per day in 6 weeks so there's a product idea right there. In fact I can see the title now, "Newbie Cracks The List Building Code", a title like that would sell like crazy.
Most beginners would be all over this as they would rather learn from someone who is just ahead of them instead of a guru with a comprehensive course as the info you reveal will appear, and will be more achievable. If you have cracked something in 6 weeks and are sharing the info people who are where you were 6 weeks ago will chomping at the bit to consume your product.
My product isn't good enough.
Another common misconception is that you may think there are better products out there and that you can't compete. This may be true, there may be better products out there but why should that stop you releasing your product? As long as you give 100% and make sure your product delivers what the sales page says it does there is absolutely no reason why you can't release it. So just because a guru has released something similar to what you have planned don't let that stop you.
It's already been done.
This is probably the biggest reason people don't create a product of their own. So what if your traffic generation product covers methods that you have seen in other products. As I have already said, as long as your product delivers you have nothing to worry about. So many people try to re-invent the wheel when there's no need to.
It won't be original.
Yes it will, it will be 100% original as it will be your work. As long as you don't plagiarize there will be no product like yours in the world. Remember that whatever you teach will be from your perspective and you will have your own teaching style, because of this no one else will have a product like yours.
Who would promote my product?
Just because you are a relative unknown doesn't mean you can't have a successful launch, most affiliates are actually looking for quality products to promote and as long as your product delivers there is every chance it could be picked up by tons of affiliates. Again, because you are an unknown and are revealing something that works from a newbies perspective affiliates will be all over it.
If I can leave you with any advice it is this. If you have doubts, make excuses and generally think you can't do it then you wont do it, but if you actually go and create something then there's every chance that people will buy it.
What's the worst that can happen?